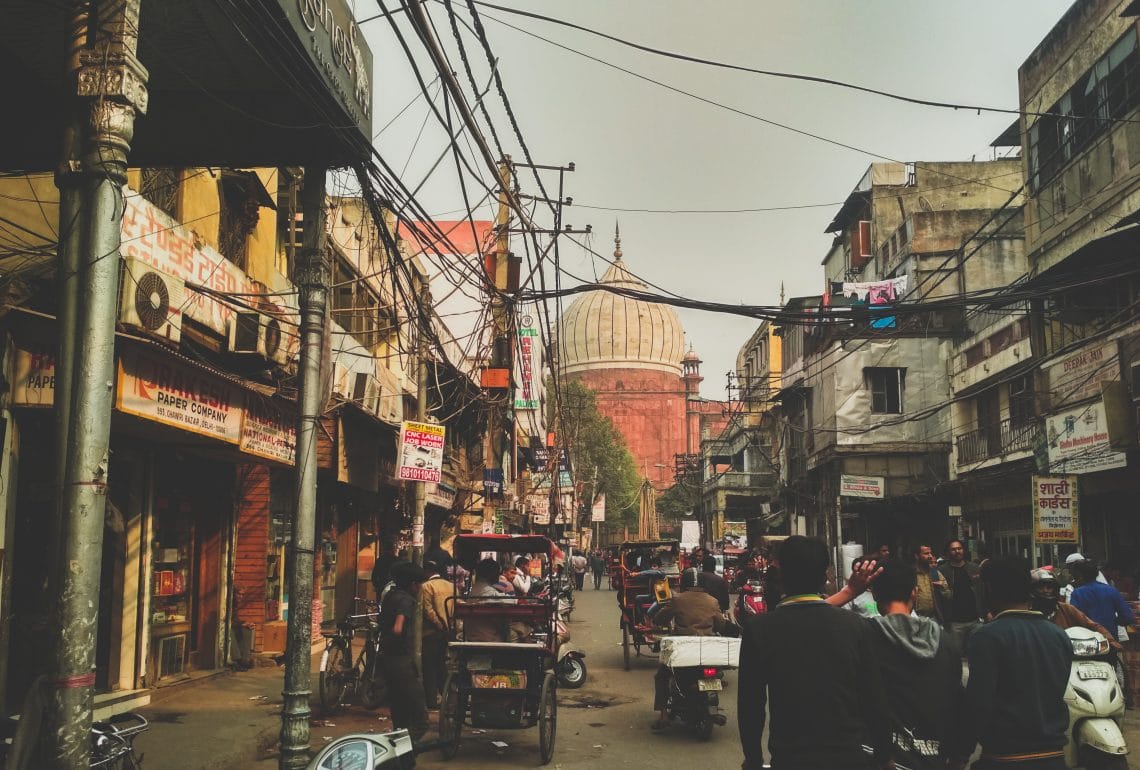 It's not exactly breaking news that water shortages and electricity cuts are emerging as critical challenges for cities around the world. Stories of strain on water supplies and power grids abound as populations grow and extreme weather events occur with increasing regularity. At the same time, as well-meaning policymakers strive to take action, many city governments are experiencing a decline in tax payment compliance, hindering their ability to collect the revenue needed to improve service delivery for their constituents and address pressing environmental sustainability problems in the face of climate and population changes.
There are many reasons people may not take the steps they know they should to conserve precious natural resources, pay their taxes on time (or at all), or use helpful services available to help them to follow through on these important issues – even when they're motivated to. Sometimes, the required process for taking action is onerous or simply not top-of-mind at the right moments. Additionally, people may be aware that water and power are critical and limited resources, but often they don't know how much water they actually use in their daily lives, how this compares to their neighbors, or which activities consume significant quantities of these resources, making it incredibly difficult to effectively take action on using less.
Thanks to behavioral design, proven solutions for mitigating these challenges exist. Over the years, many of these solutions have been adopted in several municipalities and gained wide recognition globally. By delivering reliable resource savings and revenue increases, they quickly pay for themselves. But governments in the developing world have been hesitant to adopt them due to the upfront costs of innovation and taking on the risk associated with failure.
Fortunately, behavioral innovation can be financially risk-free for cities with a new initiative we're developing at ideas42, the CityNudge Accelerator. This initiative can offer cities and other local governments a way to experiment with the latest innovations in resource conservation and revenue generation with no downside financial risk.
We've achieved success and created real social impact by helping dozens of governments innovate over the last several years. Throughout that time, we've been refining our approach with an evolving model that has included conducting in-depth diagnosis into the problems facing service providers, designing new solutions, and using rigorous experiments to evaluate their effectiveness. We've even invested in building governments' capacity to do this work on their own, occasionally going as far as embedding our own staff directly into government agencies to innovate from within.
Now, with the CityNudge Accelerator, we have our sights set even higher. To increase our impact, we're enhancing how we scale up the problem-solving innovations we discover. We're building the capabilities to help governments replicate effective innovations at scale, positively impacting critical service delivery and the lives of the people they serve.
Our CityNudge Accelerator team is now actively seeking partnerships with cities and other local governments interested in leveraging proven innovative, behaviorally-informed solutions to pressing problems in revenue collection and environmental sustainability.
If you're a member of a city government or agency, and committed to bringing your city to the forefront of innovation, join a free webinar to learn more about how our CityNudge Accelerator can help you adapt and scale effective solutions at no cost to your city. Attending a webinar is the first step towards a financially risk-free opportunity to partner with ideas42's experts.
How will it work? Partner cities will work closely with ideas42 team members and other experts to adapt proven "nudges" to help your government mitigate pressing environmental and fiscal challenges. ideas42 will also assist cities in implementing nudges, and wherever possible, share insights from the partnership with the global community. Crucially, cities will incur no costs if interventions do not achieve the desired impact, as verified by an independent third party. If they do achieve impact, then only a portion of gains, in the form of cost saving or revenue enhancement, would be shared with ideas42.
Behavioral innovation has proven time and again to not only measurably improve outcomes, but often be cheaper than traditional approaches. The CityNudge Accelerator, in partnership with cities interested in cutting-edge innovation, will demonstrate how low-cost, incremental changes can produce a meaningful impact, and how this can be done sustainably and without financial risk for governments.
Helping more city and local governments discover the power of behavioral design is an important step in scaling innovative, effective solutions to more people. It also brings us one step closer to achieving our ultimate goal of making the use of behavioral science a ubiquitous tool for making the world healthier, wealthier, more just, and more sustainable for all.
Click here for more information about our upcoming webinars and partnering with the CityNudge Accelerator, and stay tuned to the ideas42 blog for the latest updates as we continue to develop this new initiative.