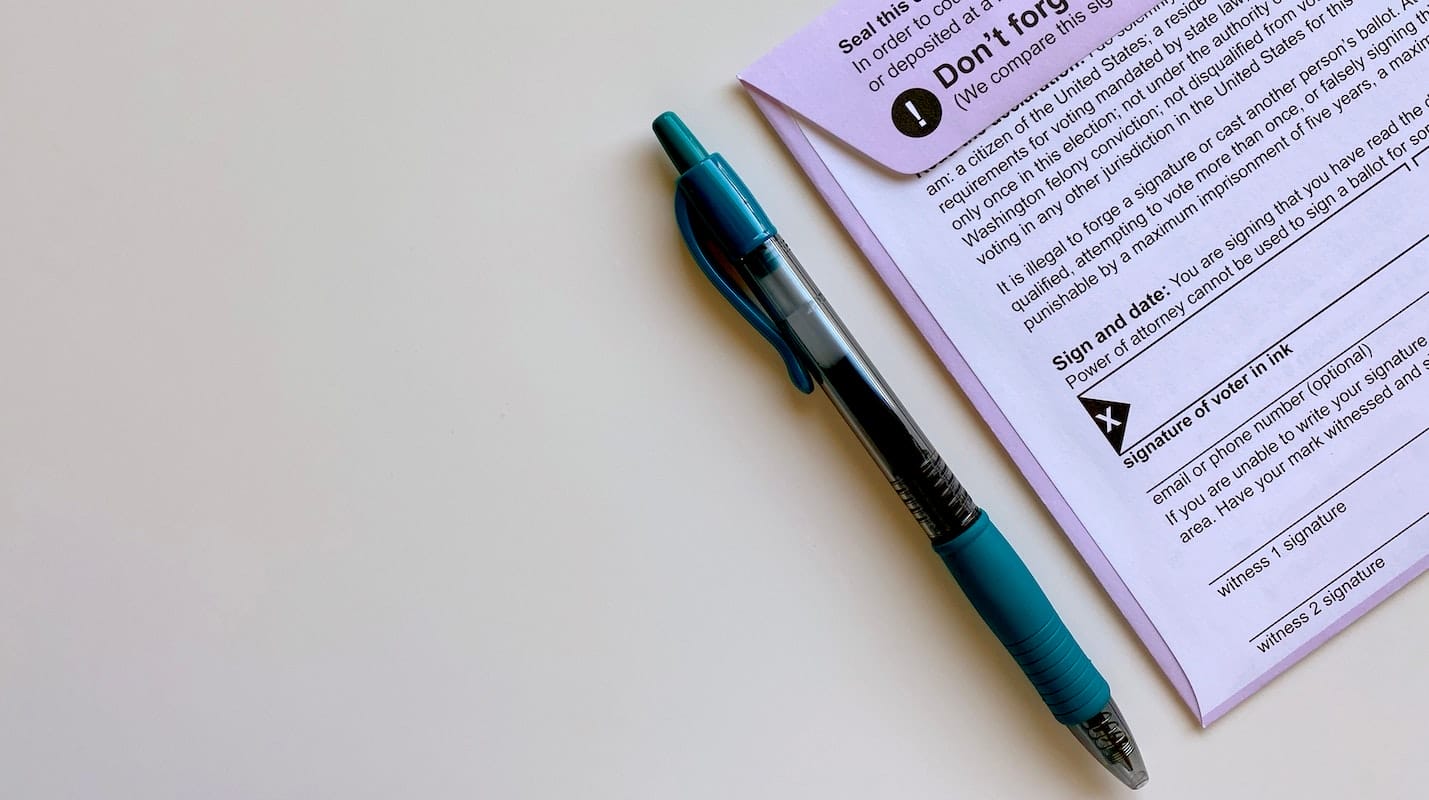 In May 2020, we began hearing a pattern of concerns from Secretary of State offices across the country. One office told us they were worried about voters completing and signing their mail-in ballots incorrectly. Other offices agonized about how a steep decline in poll worker volunteers, many of whom were in populations most vulnerable to COVID-19, meant they had to shutter dozens of polling stations.  
Though officials  were actively trying to tackle the problems themselves, many admitted they were resource-strapped and overwhelmed. We realized all of their concerns boiled down to one big question: How can we make sure anyone who wants to vote can do so safely and securely, without compromising their health?
The Safe Voter Playbook is ideas42's answer to that question, and it's now available to everyone. The playbook uses the latest behavioral evidence to anticipate and design for the challenges that voters could face across every aspect of the voting process this November – from registration, to mail ballot requests and returns, to in-person voting. It's geared toward providing clear, usable recommendations to take the burden off of election officials and other voting innovators who want to take action. As we update it in the coming weeks, it will even feature a repository of free resources, including customizable mailpieces and social media collateral, that are ready to download.
As COVID-19 cases continue to surge across the country, the stakes of this voting season couldn't be higher. It has never been more important to get the processes, procedures, and messages right. Confusing, opaque, or messy systems could undermine the successful execution of the election and disenfranchise millions, including historically marginalized populations. Whether constituents decide to vote early, by mail, or in-person on Election Day, each step they take will require new tools and considerations. Below are a few of our recommendations to ensure all voters have a safe and secure experience. 
To ensure that voters know where, when and how to vote, use simple, behaviorally informed messaging.

COVID-19 has turned up the volume on an already noisy media environment, and carved out a hearty slice of voters' already limited attention. We've developed an evidence-backed checklist to help officials craft messages to not only capture a voter's attention, but increase the likelihood that they follow through on registering to vote, accurately completing a mail-in ballot, or more. 

To encourage mail-in balloting, link it with public health behaviors.

Since voting by mail is new to most voters, some may have an outdated impression that it's only meant for certain populations. Officials can change that perception and encourage more mail balloting by clearly communicating that voting-by-mail is for them, and that it supports public health. Using channels where health is already top-of-mind for voters will make it even more effective: For example, when a voter visits a state COVID-19 information website, a message reminding them that mail-in ballots are the healthiest choice – to protect them, and their families – this election season, along with a

clear and immediate call to action to request a ballot, would make the connection for them. 

To register voters, meet them where they are (online).

Many traditional in-person voter registration sites, like the DMV, are no longer accessible for voters. To make sure registration doesn't plummet, officials should add prominent links for voter registration to websites their constituents are visiting right now, such as unemployment services, or invite people to register while they access or wait for other services online.  
The Safe Voter Playbook reflects the recognition that all of us are new voters this year – that even the most seasoned voter will likely have to navigate a new process or procedure to cast a ballot. It also reminds us that applying a deep understanding of voter behavior to the design of voting systems will be an essential component of ensuring a safe and secure election, and a healthy democracy, in 2020 and beyond. 
We invite you to check out the full playbook, which will be continuously updated over the next few weeks, and learn more about behavioral science and civic engagement.