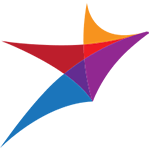 Barrier Free Living
Barrier Free Living (BFL) is an award-winning non-profit organization that has worked with survivors of domestic violence with disabilities since 1981, and has received CJII support for its work with Deaf/deaf/Hard of Hearing survivors of domestic violence. Historically, a large proportion of BFL Freedom House residents do not fully participate in on-site Occupational Therapy workshops (OT).
The NYC Behavioral Design Team (BDT) partnered with BFL to increase the number of residents who attend OT workshops by redesigning three important OT marketing and outreach materials: 1) a weekly schedule, 2) a single event flyer, and 3) a daily reminder email. The BDT incorporated a number of behavioral design tactics into each piece to increase the salience of the benefits of participating, highlight social norms, and make it easier to remember session offerings. Furthermore, the BDT developed a comprehensive Behaviorally Informed Communications Best Practices guide to help the BFL team integrate these best practices into all of their communications efforts.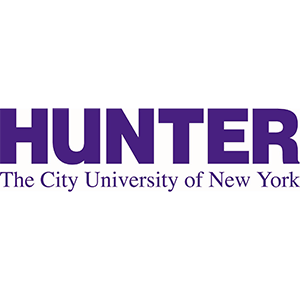 Hunter College, ISLG, and the Manhattan DA's Office (DANY)
The Navigators Program leverages a grassroots network of Community Navigators to identify community members' needs and connect them to vital services. The program defines these connections to City agencies and CBOs as "referrals," and Navigators work with participants through coaching and regular check-ins to meet their housing, benefits, education, legal, and other referral needs. This project centered on understanding the number of "referrals" or successful connections participants made to agencies with Navigator assistance. The BDT found that while Navigators are assisting New Yorkers with connecting to a multitude of imperative services, Navigators were unclear as to which services and for whom such services should be logged as "referrals," therefore affecting accurate program performance. The BDT identified behavioral solutions to increase correct data capture to ensure accurate measurement and evaluation of all the work Navigators perform.
Mayor's Fund to Advance NYC
The Mayor's Fund to Advance New York City launched a pilot program to encourage NYC tax filers to apply for a "refund anticipation loan" where filers receive a portion of their tax refund immediately. While such advances typically come with predatory practices, the City partnered with three financial institutions that offered fair terms in this pilot. ideas42 created a communication to encourage uptake of the services that launched at the end of Jan. 2021. ideas42 worked with NYCO and other partners to conduct a process evaluation of the pilot, producing a report assessing the rollout, laying out behavioral barriers that may have prevented uptake, and presenting design options for future iterations of the program.
Finalized deliverable (evaluation report) and disseminated results in convening with NYC and partner stakeholders in November 2021.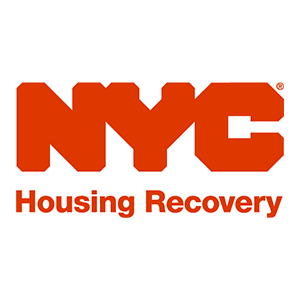 Mayor's Office of Resiliency (MOR)
As sea levels rise, an increasing number of New York City homeowners are vulnerable to risks associated with flooding—just a few inches of flood water can cause tens of thousands of dollars of damage. To promote homeowners' flood resilience, The Mayor's Office of Resiliency worked with the BDT to help increase flood insurance enrollment among those living in flood-prone areas. The BDT developed a behaviorally-informed mailer that addresses some of the barriers to flood insurance enrollment. The mailer makes flood risk more salient to homeowners, clarifies complex insurance terminology, provides helpful rules of thumb to homeowners when purchasing a policy, and reduces perceived hassles in the process of purchasing flood insurance.
Language from the mailer was adapted and now lives on FloodHelpNY, a website for engaging NYC homeowners about how they can protect their home and finances from flooding.
Only 11% of NYC households in flood-prone areas had responded to an online survey, which provided valuable information to inform policies and programs that address expanding flood maps due to climate change. In order to boost engagement with targeted homeowners, the BDT worked with ORR to design and test–via a randomized controlled trial—a behaviorally-informed "last chance letter" that simplified language, depicted the concrete benefits of participation, and imposed a soft deadline.
A randomized controlled trial showed a 4.6 percentage point increase in survey completion, which means households were 15.5x more likely to complete the survey if they received our "last chance letter."
The "last chance letter" was scaled to every household eligible for the affordability study.
In a final effort to gather information on the flood resiliency and insurance affordability among flood-risk households, the BDT supported the design of door hangers to accompany door-to-door canvassing efforts to increase uptake of a survey. The design incorporated elements from an earlier randomized controlled trial with ORR: using icons to emphasize the benefits of participation, highlighting a soft deadline, and simplifying the steps to take action. In addition, individuals were given their unique PIN for survey completion on the doorhanger.
Personalized action steps were delivered to every household eligible for the affordability study.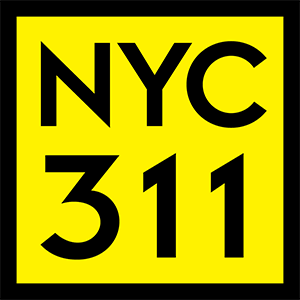 New York City 311
The 311 Mobile App team was receiving a large number of misfiled service requests in an early version of the application and wanted improved, more frequent feedback on the app's functionality from users. The BDT conducted qualitative research with a small sample of users and provided behaviorally informed recommendations to redesign the smartphone app's menu and reframe its feedback function.
Pre/Post evaluation showed that changing menu choices and reframing language around feedback decreased misfiled service requests from 59% to 9%.
New York City Administration for Children's Services (ACS)
The complexity and contradictions within ASPIRE, the behavior management system used at ACS's secure youth detention centers in NYC, had caused an uneven application of rules by staff and a lack of buy-in amongst youth residing in centers. To encourage youth's investment in the system, reduce unsafe behaviors, and increase prosocial behavior, the BDT collaborated with ACS to redesign the points and levels structure and revise incentives. Design recommendations were based upon the input of youth and staff in secure centers and addressed behavioral barriers of limited attention, scarcity, and present bias.
The redesigned behavior management system ("STRIVE+") is currently being implemented in every secure youth detention centers in NYC and staff are being trained in its principles.
Learn More
New York City Department of Consumer and Worker Protection (DCWP)
The City has important tax information to share with residents, but it often lacks the contact information to do so. To increase sign-ups for tax preparation messaging, the BDT redesigned the Tax Prep Portal website to reduce ambiguity around services and eligibility. The redesigned website used icons to display information in a digestible way, social norms messaging to enhance relevance, and default options to reduce choice conflict.
While a randomized controlled trial was attempted to measure the impact of the redesigned website, the study was underpowered.
The redesigned website was scaled citywide for future tax years.
In response to the temporary expansion of the Child Tax Credit, the BDT worked with the NYC Department of Consumer and Work Protections (DCWP) Office of Financial Empowerment (DCWP OFE) to help over 250,000 low-income NYC families access these enhanced benefits. Targeting families who receive SNAP or cash assistance and did not submit taxes in 2019, the BDT designed a behaviorally informed postcard to encourage recipients to file their taxes, claim unclaimed Child Tax credits, and use the free tax preparation services.
The postcards were translated into eight languages and mailed to families in April 2022.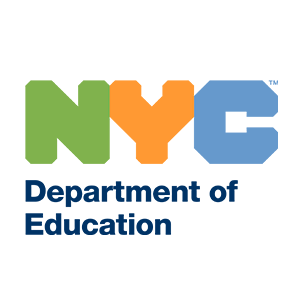 New York City Department of Education (DOE)
Students in low-income districts are less likely than their peers in higher-income districts to take the Gifted & Talented (G&T) admissions test. The BDT redesigned emails and postcards to encourage preschool parents to sign their students up for the test. The redesigned email used a congratulatory tone to prime the positive identity of a proud parent and used icons and succinct language to highlight key information. The postcard reframed the G&T program as one in which all types of students participate and included a sample test question to reduce ambiguity around the testing level.
A randomized controlled trial showed that the redesigned email increased testing requests by 5.0% among all districts and 9.0% among low-income school districts.
Learn More
Many high school seniors are accepted to college but neglect to enroll in the months following graduation. To reduce this "Summer Melt," the BDT designed and implemented a series of two-way text messages during the summer of 2016. The text messages pulled various psychological levers, including plan-making to keep prospective students on track for enrollment.
Engagement among students was high: 81% of participating students responded at least once.  
Every Student, Every Day (ESED) is a Community Schools attendance campaign that helps schools use low-cost and scalable strategies to meet the needs of children and remove the barriers to regular attendance. By adopting ESED, schools are poised to reduce chronic absenteeism (both in-person and remotely) and help students succeed in school and in life. The BDT conducted a communications and process audit of selected training and program implementation materials. To complete this audit, we drew upon psychological insights about how people process, remember, and act on information and applied best practices to ensure clear, persuasive, and effective communications and processes.
The revised materials were rolled out in Fall 2021.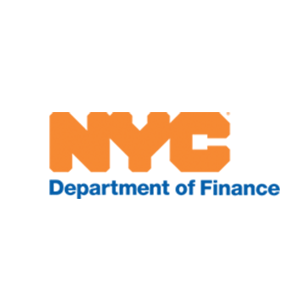 New York City Department of Finance (DOF)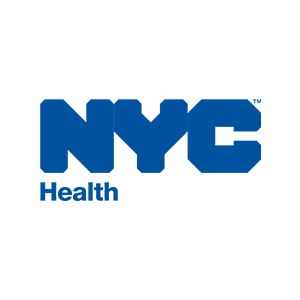 New York City Department of Health and Mental Hygiene (DOHMH)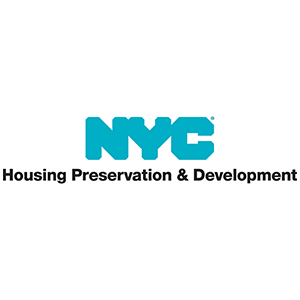 New York City Department of Housing Preservation & Development (HPD)
The NYC affordable housing lottery online application system ("Housing Connect"), which currently hosts close to 2 million users, faced a "goodness of fit" problem, or a mismatch between which lotteries applicants apply to and whether their household is ultimately eligible for and interested in those housing developments. To support clients in accurately reporting annualized income and selecting good fit lotteries, the BDT provided a set of behavioral design recommendations that considered key barriers clients face when visiting Housing Connect. Recommendations sought to improve the choice architecture of the portal, making strong matches more salient and reducing the hassles, ambiguity aversion, and present bias that clients encounter with the current design.
Recommendations informed the design of the new NYC Housing Connect online portal, which launched in Summer 2020 and includes a behaviorally-informed income calculation guide and housing suggestions tailored for applicants.
Learn More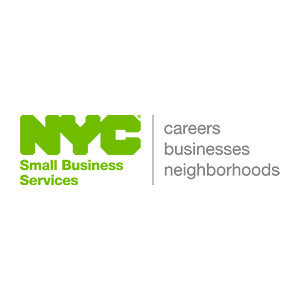 New York City Department of Small Business Services (SBS)
While there are benefits to being certified as a Minority & Women-Owned Enterprise (M/WBE), many business owners never pursue or do not renew their certification. To increase the number of M/WBEs certified with the City, the BDT led a behavioral design workshop with SBS's M/WBE team and co-designed a behaviorally-informed cover page for the application, as well as a behaviorally-informed, mobile-optimized email reminding already-certified businesses that they are required to recertify to maintain their status. The email implemented social norms messaging, simplified action steps, and made salient the benefits of certification.
The email and cover page were implemented citywide for all eligible businesses.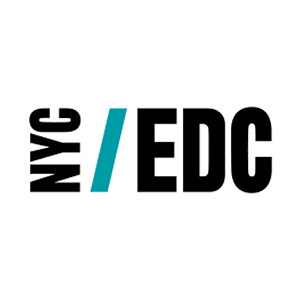 New York City Economic Development Corporation (NYCEDC)
Quality job training programs can prepare New Yorkers for good-paying and in-demand careers in technology. However, many of these programs are inaccessible to low-income students due to high upfront costs and limited or inequitable financing. To overcome these barriers and promote economic mobility of New Yorkers, NYCEDC has partnered with NYC Opportunity, the Department of Small Business Services, and the Department of Consumer Worker Protection to design the Talent Financing Fund (TFF), which increases access to high-quality, outcomes-oriented training by offering a new way to pay for vocational training with fair financing terms and critical wraparound services. ideas42 collaborated with NYCEDC to behaviorally audit TFF's recruitment, application, and enrollment procedures and materials and proactively identify behavioral barriers that may prevent interested New Yorkers from persisting through the process. Recommendations focused on affirming participants' sense of belonging, emphasizing the program's safeguards and potential benefits, and building an understanding of the financing mechanism.
Recommendations have been incorporated into materials created for the first cohort of students.
Following the first cohort, we will work closely with NYCEDC and SBS to design and test further ways to optimize the program design.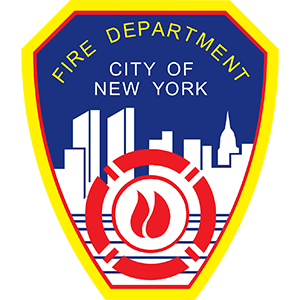 New York City Fire Department (FDNY)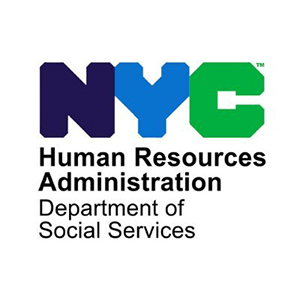 New York City Human Resources Administration (HRA)
New York City Office of Labor Relations (OLR) + WorkWell NYC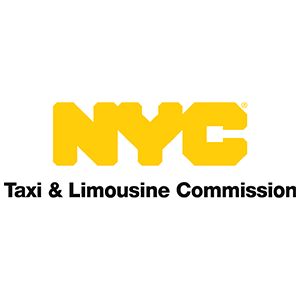 New York City Taxi and Limousine Commission (TLC)
An incentive program that pays taxicab drivers to drive Wheelchair Accessible Vehicles (WAVs), aimed at increasing the number of accessible cabs on the road experienced low enrollment and engagement. This prompted the TLC to look into their strategies for engaging drivers, and together the TLC and the BDT redesigned materials mailed to a subset of drivers, including enrollment instructions, a sample application, and a letter, all intended to reduce the hassles and ambiguity of applying to the program.
A randomized controlled trial showed drivers who received the behaviorally designed mailing were 15% more likely to enroll in the program, but the underpowered study did not find this difference statistically significant.
The behaviorally designed mailing was scaled to all eligible taxicabs.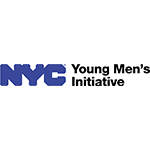 New York City Young Men's Initiative (YMI)
The City University of New York (CUNY) Fatherhood Academy (CFA) is a 16-week program funded by the Young Men's Initiative (YMI) that supports fathers ages 18-30 living in New York City with attaining their High School Equivalency (HSE) or enrolling in college. The BDT partnered with YMI and CFA to design and pilot test behavioral designs to increase enrollment by reducing hassles, leveraging positive identities, and countering negative expectations. Designs included an enrollment journey map, text message reminder series, Instagram post, and behavioral updates to CFA's website and intake form.
Findings from the pilot showed positive qualitative impacts on enrollment and designs were rolled out across all three campuses in January 2022.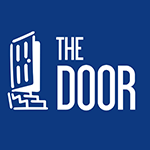 The Door
The Door is a multi-service youth center (and CJII Youth Opportunity Hub) located in lower Manhattan and the south Bronx serving young people from all over New York City. Historically, a significant proportion of people who sign up as members at The Door do not enroll in any of the organization's specific programs and services (though they may informally take part in various offerings). The NYC Behavioral Design Team (BDT) partnered with The Door to increase the number of young people who participate in programming. Based on its qualitative research, the BDT designed a series of resources for young people to use during their initial sign-up to narrow down service options and guide them through enrollment.
All three designs were adopted by The Door in May of 2022. We are currently awaiting quantitative data to inform our evaluation of the designs.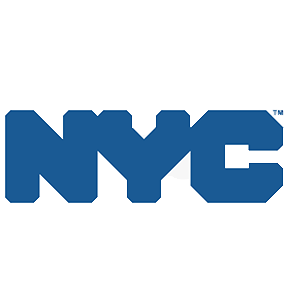 Cross-Agency Projects
When COVID-19 struck, NYC government agencies had to swiftly adapt programs and policies to meet evolving, urgent client needs and keep clients and staff safe. The BDT provided quick-turnaround support to assist agencies with their COVID-19 response efforts and help agencies communicate these changes to clients and staff in a clear, actionable, and effective way. The BDT supported 11 agencies across 37 different rapid response engagements between March 2020 and June 2021.