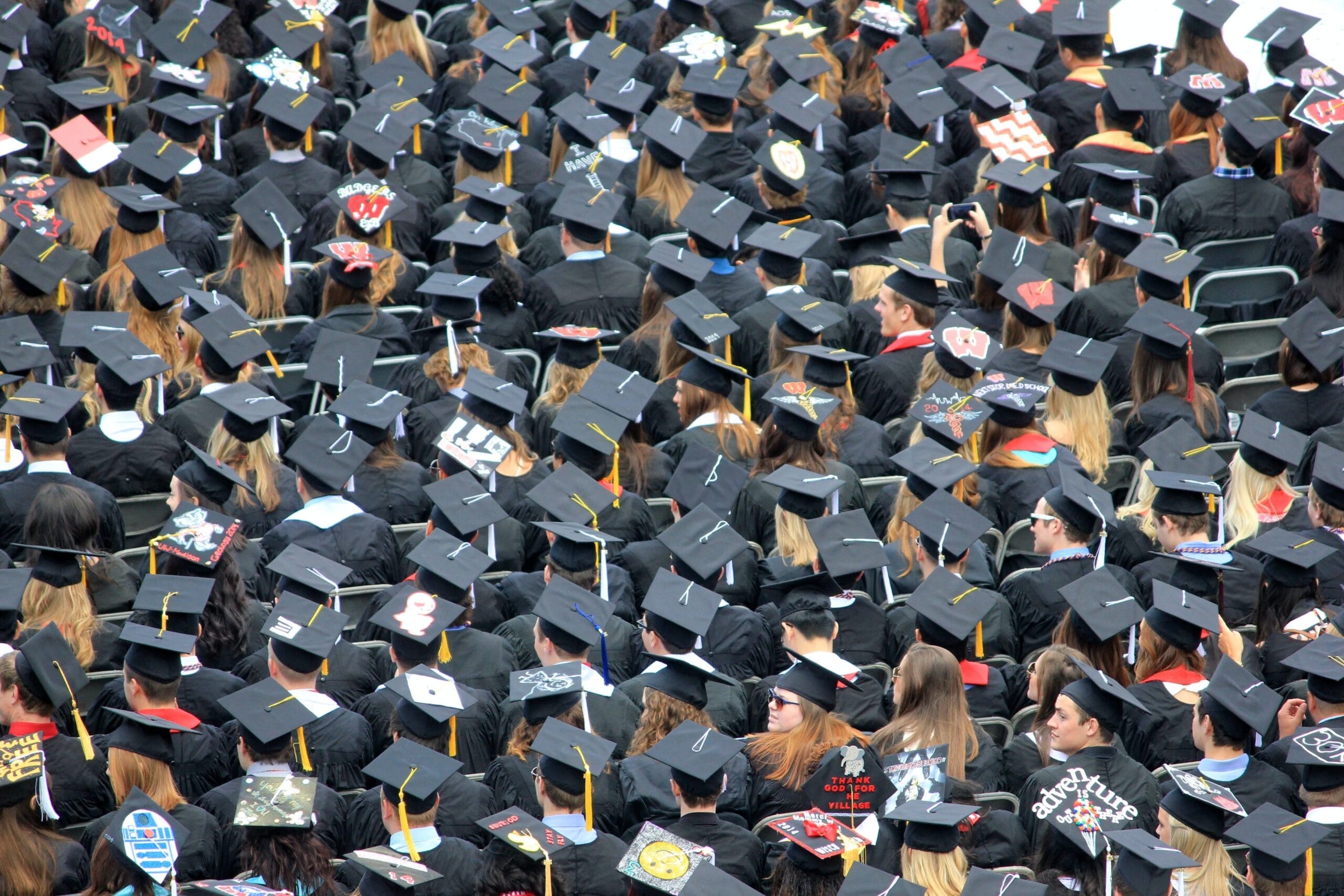 This fall, for the first time in over a year, many colleges and universities invited students back to campus. The opportunity to return to campus offered some semblance of a more traditional college experience, and importantly, helped address the disproportionate burden that campus closures placed on low-income, first-generation, and international students, among others. However, significant challenges to student success—both old and new—remain.
To help students overcome these barriers on their path to graduation, it's essential that higher education professionals are prepared to help students—particularly those from underrepresented backgrounds—succeed on their academic journeys. At ideas42, we've spent the last decade working with dozens of postsecondary partners to develop behavioral solutions that help students get to and through college. We've developed effective interventions, but sending our experts to one or two schools at a time limits the number of students we can reach. Now, we're taking the next step to grow our impact and the adoption of proven behavioral insights to help millions of college students across the U.S. with the launch of the Student Success Academy.
The Student Success Academy equips college and university administrators with practical tools to independently incorporate behavioral science into student success work. We're taking our expertise, born from years of rigorous research and replication, and putting it in the hands of those best positioned to positively impact the lives of millions of college students across the country. 
Case Study: Using Behavioral Science for Student Success
It's 2021, and Veet recently entered his second year at the University of Maximegalon. After a long first year that featured countless Zoom classes, minimal social support, spotty internet, and younger siblings also learning from home, Veet anxiously returned to Maximegalon's campus this fall. 
While some aspects of campus life were exciting, like getting to meet other students in his dorm and joining a club, the new year presented its own challenges. Upon arriving on campus, Veet struggled to feel like he belonged. He was unsure how to navigate all the in-person resources and failed to take early advantage of academic services like tutoring. And he was overwhelmed by the mental and emotional challenges of navigating in-person college during an ongoing pandemic.
Fortunately, administrators at Maximegalon were equipped with the knowledge and skills to quickly spot and address these challenges. They were able to design solutions to support students like Veet that reflected the realities of Veet's unique context and challenges as a student in 2021. Solutions such as:
These interventions were effective because they directly targeted the barriers that Veet and other students were facing. But how did Maximegalon gain this insight so quickly? That's the power of our Student Success Academy: putting behavioral science tools and insights directly into the hands of college administrators who know their students best.
By now, you probably realized that Veet isn't a real student, and Maximegalon isn't a real institution. But the solutions above are real examples of how we've used behavioral science to support students through our work with real colleges and universities. Now, rather than working with one school at a time to develop bespoke behavioral interventions for them, we're using the Student Success Academy to teach higher education professionals across the country to use an evidence-based behavioral design process to develop effective solutions on their own.
By providing college administrators with tools to explore and address the unique challenges that their students are facing, we believe we can help even more students obtain quality post-secondary degrees or credentials that improve their economic well-being. 
The Student Success Academy launched our first session on September 21, 2021, with over 40 higher ed professionals from nearly 30 different organizations around the country. The five-installment masterclass is the first of what will be many opportunities for professionals to learn more about how to use behavioral science to help their own students. We've increased access to similar programming—including customized trainings and small group intensive coaching—and we look forward to sharing takeaways from our first masterclass later this fall. 
We know that behavioral science on its own can't solve all of the challenges that students face. Yet, many systemic reforms often fail to account for invisible barriers related to human behavior. Behavioral tools and insights can contribute to any conversation about supporting students, from the smallest nudge to the largest policy change. We're confident that everyone can learn and apply insights from behavioral science, and we look forward to partnering with colleges and universities around the country to exponentially increase the number of people who can use these tools to support students using these methods. 
Interested in learning more about our Student Success Academy? Reach out to us at education@ideas42.org or sign up to receive future updates. You can also tweet us at @ideas42 to join the conversation.