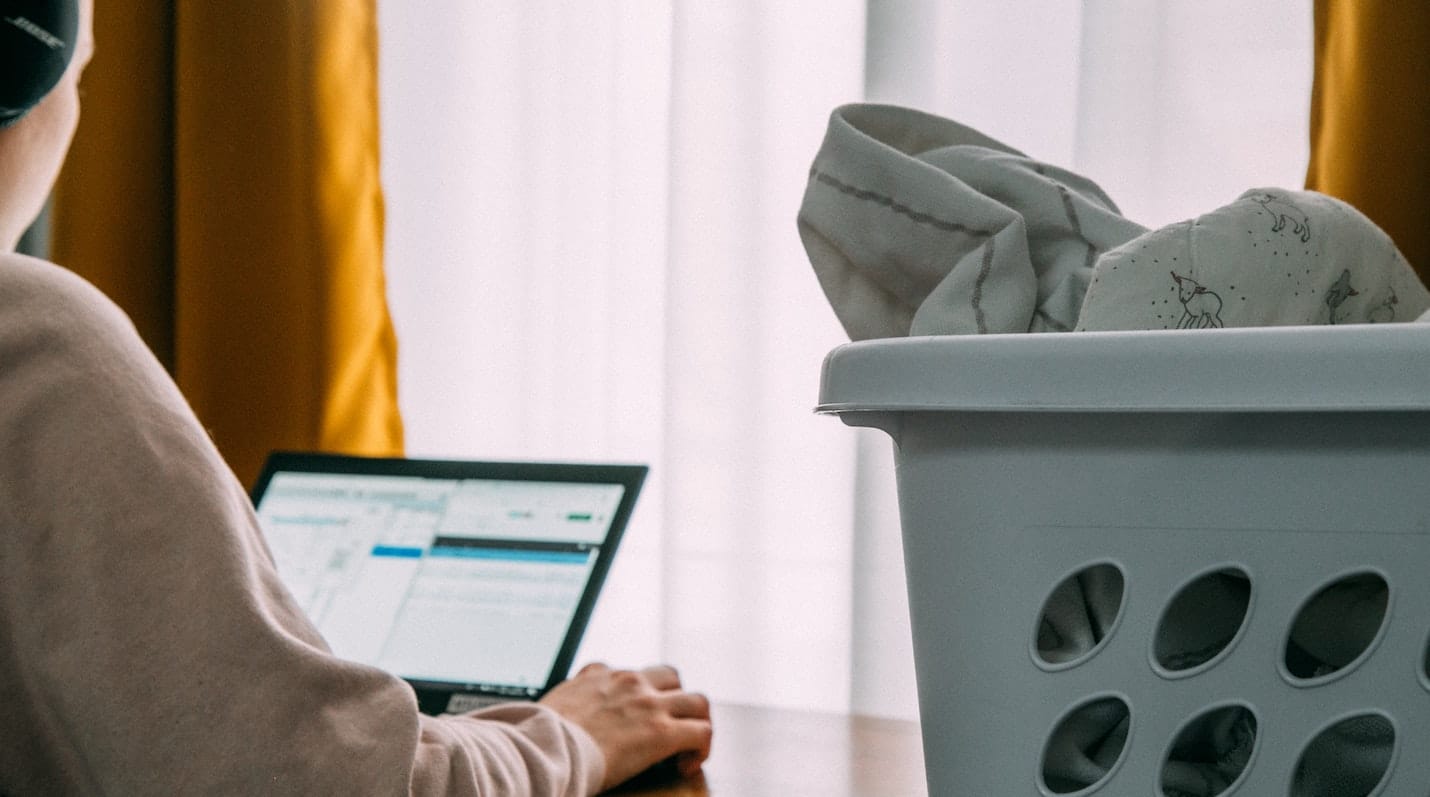 This is part of a series of posts about behavioral science and COVID-19. Click here to read about two of the most important behaviors during this crisis–social distancing and seeking medical help.
As the COVID-19 pandemic continues its alarming spread, many of us are looking to do our part to ease this rising tide. We all have a critical role to play, whether as a medical worker on the frontlines, grocery and pharmacy workers providing essential services, or, like most of us, simply heeding advice to stay home and avoid nonessential contact with others.
One of the earliest actions taken was to shift all nonessential work to remote, from home. Indeed, many workers don't have this luxury, and many people are facing extreme hardship as livelihoods disappear and businesses close with little notice. This context makes it ever more important for those of us who can to stay put and adapt to a new work-from-home reality.
I am an American transplant living in London, so I normally work from home. It took some adjusting, but I eventually figured out how to maintain my productivity and sanity, with most of my colleagues several time zones away. However, COVID-19 has really challenged routines everywhere, even for those of us for whom this form of work isn't new. School closures have added another level of complexity, as parents and caregivers are scrambling to figure out childcare and manage home-schooling or remote-learning while maintaining their day jobs.
Here at ideas42, among other things, we've been looking to behavioral science research to identify best practices for working from home, adjusting to new household routines, and managing the huge transition that this will be for most of us. Here, we've curated the most useful advice, highlighting four critical actions everyone working from home should take: schedule your time, communicate your work norms, intentionally structure your physical environment, and create and stick to routines.
This list is in no way exhaustive, but hopefully it will help get your new work-from-home reality started in the right direction in these uncertain times.
Make a Schedule
Behavioral research has long demonstrated the power of plan-making in helping us meet our goals, complete health-promoting behaviors, and overcome obstacles. If you've recently gone remote, potentially with a full household around you, you need a concrete, feasible plan now more than ever.
Set strict working hours. Clearly delineate work time from personal time, and resist the temptation to drink coffee and read the news all morning, or carry on taking work calls through dinner. A fixed start and stop to your day will also license you to set aside household chores during the work day, or ignore your email and move your laptop out of sight in the evenings.
Schedule more than just meetings and conference calls. Chunking your work (blocking out longer periods of uninterrupted work time) can reduce stress and frustration, while taking breaks has been shown to improve creative problem solving and work engagement.
Limit email exposure. If you tend to look at your inbox every time a new email comes in, block out specific times during your workday to read and respond to emails. Otherwise, close your inbox tab and turn off notifications on your phone to avoid temptation.
Don't forget to schedule other essentials – time for lunch, coffee, physical activity, and even socializing with your colleagues. Offices foster a lot of unplanned, casual interaction. At home, not so much. I like to schedule 15-20 minute virtual 'coffee dates' with my teammates as a way to catch up and maintain some human interaction in between getting work done.
Make a household schedule. You may be working from home with your partner or roommates, or have children who are home from school. Help everyone make a schedule, no matter how basic, to keep the entire household on track. We'll be sharing more behavioral tips for managing home-based work and life with a household (particularly with children) in a future post.
Communicate your Work Norms
Now that you have a plan, it's critical to communicate your new work norms to everyone who might be affected. Not only will sharing your plan let your colleagues know what to expect, research shows that publicly sharing your commitment to do something increases your likelihood of following through. It's equally important to communicate with housemates and family as it is with colleagues. My family uses Sunday dinner to discuss our schedules for the week. We include our three-year old daughter in this so that she knows what to expect.
Share your schedule – include working hours and time zone, preferred time blocks for scheduling calls, childcare responsibilities, and any other useful information for working together. For example, I have teammates with rowdy pets at home, so their default is to be muted on conference calls unless they are speaking.
Circulate a hard copy. We're all subject to our human limited capacity for attention and, let's be honest, there's a lot going on right now. Beyond the initial communication, write up your norms and send them in a brief, clear email. If your team uses calendars that are visible to all, populate your schedule as best you can on your calendar so it becomes a visible representation of your norms. At home, have a hard copy of your schedule and post it in a visible spot in a common area.
Get feedback and iterate. Check in on these new work norms and get feedback from those you work with. We're all learning as we go here, so expect that your new plan will take some adjusting and getting used to. Follow up with partners, children, and roommates too—your work schedule impacts them now.
Intentionally Structure your Physical Environment
If you normally work in an office, chances are you haven't put much thought into designing a functional and effective home work space. Much of the work we do at ideas42 looks at how the environment around us influences our behavior, often in ways we're not aware of. There are many small, low-cost ways to optimize the design of your home-work environment.
Physically differentiate your work space from your home space. This can preserve boundaries. If you have space, dedicate one room as the office. If you're working at the kitchen table, make a point to set up your work station at the beginning of your work day and pack it away when you're done. Put laundry or other household chores out of sight, so you're not thinking about them.
Design your workspace for physical and mental health. We're probably in this for the long-haul, so do what you can to make sure you're not straining your body or working in a space that makes you miserable. Use a pillow to support your lower back, prop up your laptop on a pile of books, or add extra lighting or ambiance like artwork to your workspace.
Create and Stick to Routines
The act of commuting creates routines that help us structure our day and differentiate work life from our home life. We have to get dressed in the morning, pack our bag for the day, commute, settle in at work, and then return home in the evening. Beyond the physical distance, working from home erases many of these routines. Finding ways to create new routines will help you build new structures to keep your work life from bleeding into your personal life, make it easier to stick to your schedule, and help you remain productive and happy during this challenging time. You may even find new routines that help you develop a healthier work-life balance in the long term.
Develop work start and stop rituals. Create actions that signify the beginning and end of your day. These habits will help you transition from work to home, even when you're in the same location. I have a teammate who packs all his work equipment in a bag at the end of each day and tucks it away out of sight.
Involve your household in these routines. Including other people in your work day routines can help you stay accountable to your schedule and signal clear transitions. When I head to my home office to work, I make a point to first say goodbye to my daughter and tell her I'm going to work, so that she knows it's a transition point and I won't be available.
Develop habits to manage your energy and mood. I find that if I spend all day working in the home office, I'm lethargic and flagging by 3 PM. Much like a coffee break in a physical office, moving to another room for a bit, getting some fresh air as possible, or stretching/exercising for 15 minutes helps me transition between work tasks, re-energize, and boost my mood.
One final thought—as this is a rapidly changing situation, test out different tactics to find what will work best for you and your household. It may take a while to find your optimal set-up and routine. And when you do, share what's working well with us on Twitter @ideas42, or email us at info@ideas42.org–we're always looking for inspiration!
Working from home is but one of many changes that people around the world are adapting to as a result of the ongoing COVID-19 pandemic. We hope these behaviorally informed tips for optimizing your remote work ease the transition.
Click here to stay up to date on the latest health and safety guidelines from the CDC, and check back often for more from the Behavioral Side of COVID-19.