HIGHLIGHTS

Delayed care-seeking for childhood illness in rural Zambia is a multifaceted challenge with provider- and client-side barriers.

Under the USAID-funded Breakthrough ACTION project, we worked with the Zambian Ministry of Health Directorate of Health Promotion to design a package of solutions that address this challenge and encourage timely care-seeking for children under five.

User testing revealed our three-part solution set had a high level of acceptability, feasibility, and potential for impact among providers and clients.
The Challenge
Delayed care-seeking for childhood illness in rural Zambia is a multifaceted challenge. Parents—anticipating numerous structural hurdles and perceiving poor clinical care—avoid and delay taking their children to health facilities for critical treatment of common childhood illnesses. Providers—frustrated by parents' delays and overwhelmed by their workloads—treat parents disrespectfully when they do arrive at the health facility, thus discouraging future care-seeking and contributing to a vicious cycle of mistrust and miscommunication between parents and providers. These delays in care-seeking lead to high levels of child mortality from treatable illnesses such as malaria, diarrhea, and acute respiratory infections.
Our Approach
We explored parent and provider perspectives on care-seeking for childhood illnesses and probed into the relationship between providers and their clients. During this research, we identified both provider- and client-side barriers to timely care seeking for childhood illness, with provider-side barriers primarily focused on the provision of respectful care. Drawing on these insights, we developed a three-part solution set.

To prompt clients to seek timely care, we created an emergency planning prompt to provide caretakers with cues for seeking illness, enable them to develop a concrete plan for seeking care, and encourage them to commit to following through on this plan.

To engender empathy and shared understanding between providers and clients, we developed a process whereby health providers and community members can co-develop a set of guidelines for quality of care.

Lastly, we created a qualitative feedback system for clients to systematically share feedback on quality of care with health providers, as well as a self-reflection and action-planning activity for providers to hold them accountable to addressing this feedback.
Read more about these solutions here.
Results
User testing of these solutions in four districts in Zambia indicated a high level of acceptability, feasibility, and potential for impact of the design package. Health workers and community volunteers were able to quickly learn and facilitate both the emergency planning exercise and the feedback collection system. Both providers and clients indicated that the co-created guideline setting process and the feedback system were likely to improve quality of care and client adherence to provider instructions.
Providers were especially appreciative of receiving positive, qualitative feedback, and this positive reinforcement strengthened their motivation to address any negative feedback they received. Following user testing, we held a design validation session with national-, provincial-, and district-level Ministry of Health officials. Health officials at all levels indicated an eagerness to implement interventions across Zambian health facilities, which is currently under their consideration.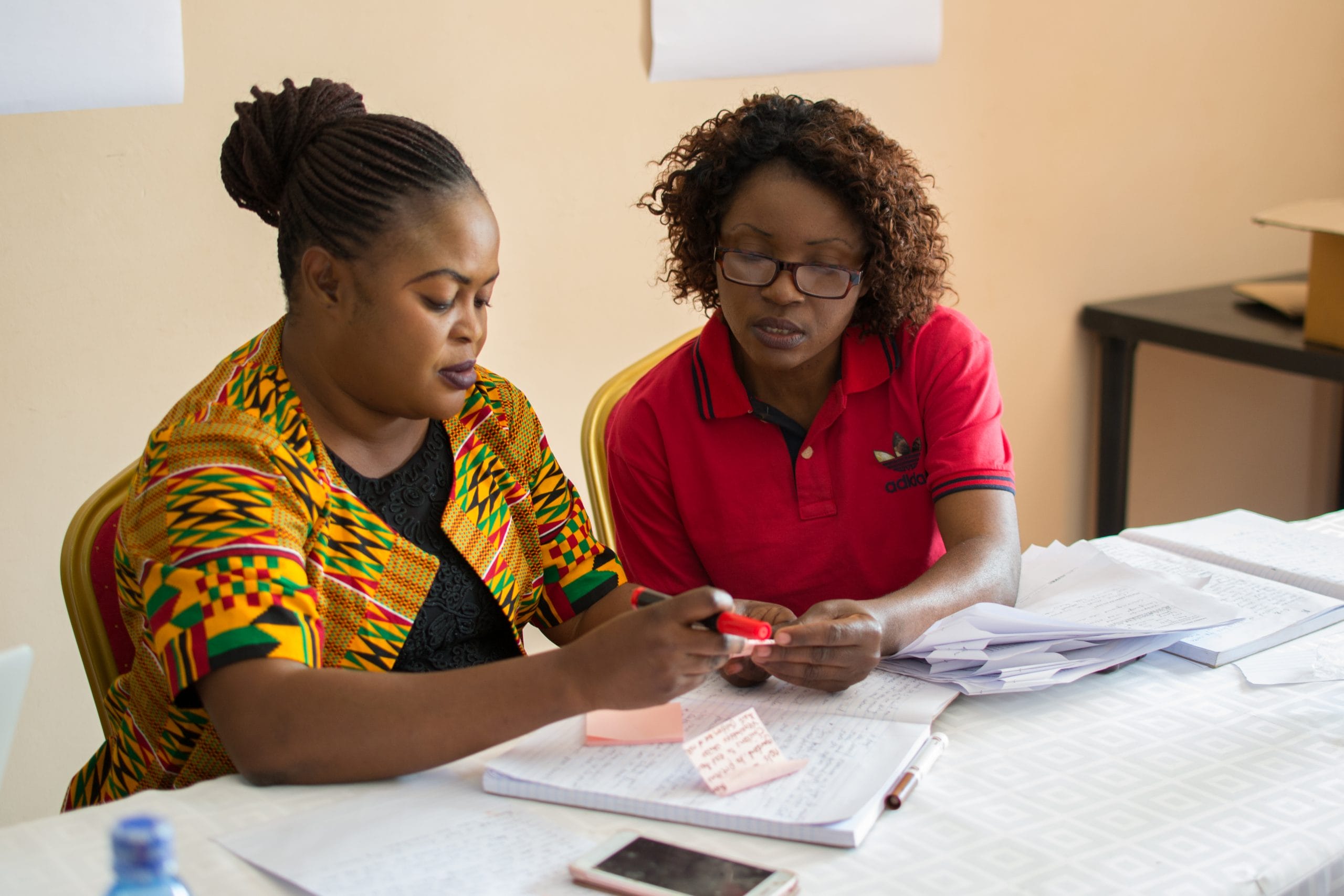 Takeaway
In order to address the high morbidity and mortality associated with childhood illness, solutions are needed to encourage caregivers to promptly access healthcare and to ensure that the care they receive at health facilities is respectful and appropriate. Otherwise, caregivers who do seek care and are met with a negative experience are unlikely to return to the facility. Behavioral science research provides an opportunity to explore multiple angles to a problem and subsequently develop comprehensive, multi-pronged solutions.
Interested in our work applying behavioral science to global health? Email gh@ideas42.org or tweet at @ideas42 to join the conversation.
Partners