HIGHLIGHTS

The maternal mortality rate in Liberia is among the highest in the world, and while the rate of facility deliveries has increased significantly over the years, there are still disparities by socioeconomic level and other demographic variables.

Behavioral design solutions can support pregnant women to consider, plan, and save for the more complex and expensive elements of facility delivery early in pregnancy, and can ultimately help save both maternal and newborn lives

.
The Challenge
The maternal mortality rate in Liberia is among the highest in the world. While the percentage of women attending antenatal care (ANC) is high and facility deliveries have increased to 80%, clear disparities in uptake of facility-based delivery (FBD) by education, income, population density, and geography suggest persistent barriers to institutional delivery despite near-universal access (98%) to at least some level of ANC. 
Delivery in well-equipped facilities is important to prevent the major causes of maternal mortality that require medical intervention by a skilled provider and is critical to saving both maternal and newborn lives.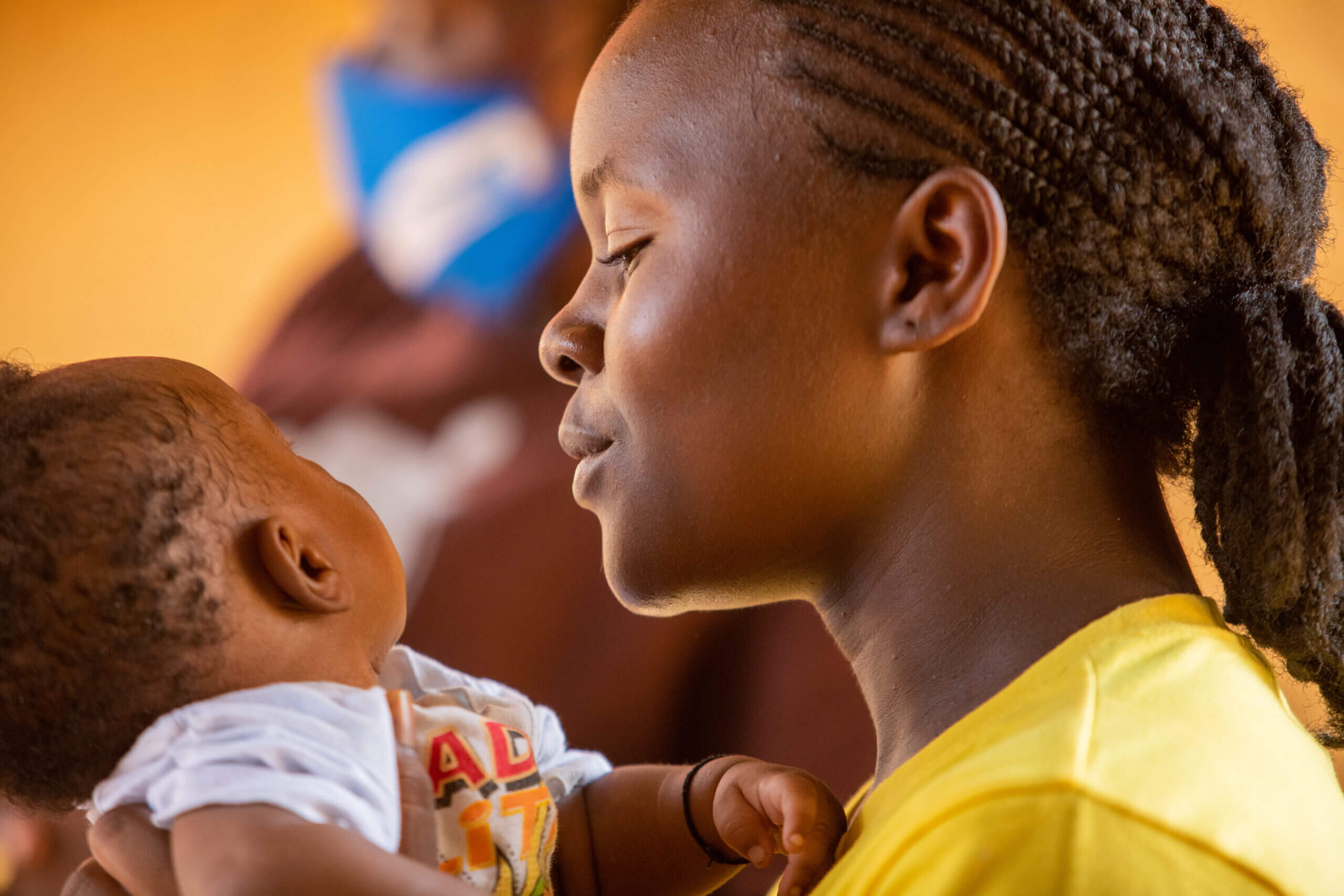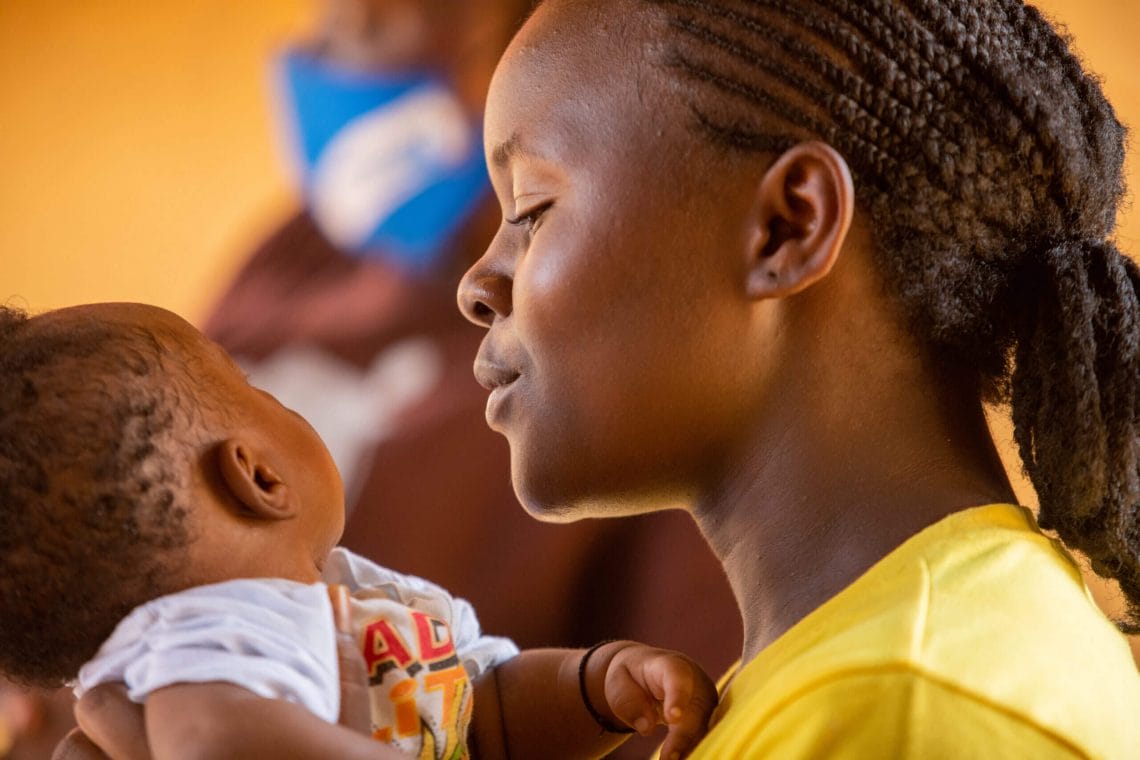 Our Approach
Under the USAID-funded Breakthrough ACTION project, we are working with the USAID-funded Strategic Technical Assistance for Improved Health System Performance and Health Outcomes (STAIP) project and the Ministry of Health of Liberia to positively impact maternal and neonatal health in Liberia. Through formative research in Grand Cape Mount county, including interviews with health workers, women, and their families, we sought to identify the facilitators and barriers to facility-based birth in Liberia. We then developed and refined solutions to address the barriers identified through an iterative co-design process, including a design workshop with stakeholders and three rounds of user testing in Grand Cape Mount and Bong counties. We then piloted the resulting solution set in two districts of Grand Bassa County, in collaboration with Americares, a health-focused relief and development organization that has been working in Liberia since 2015.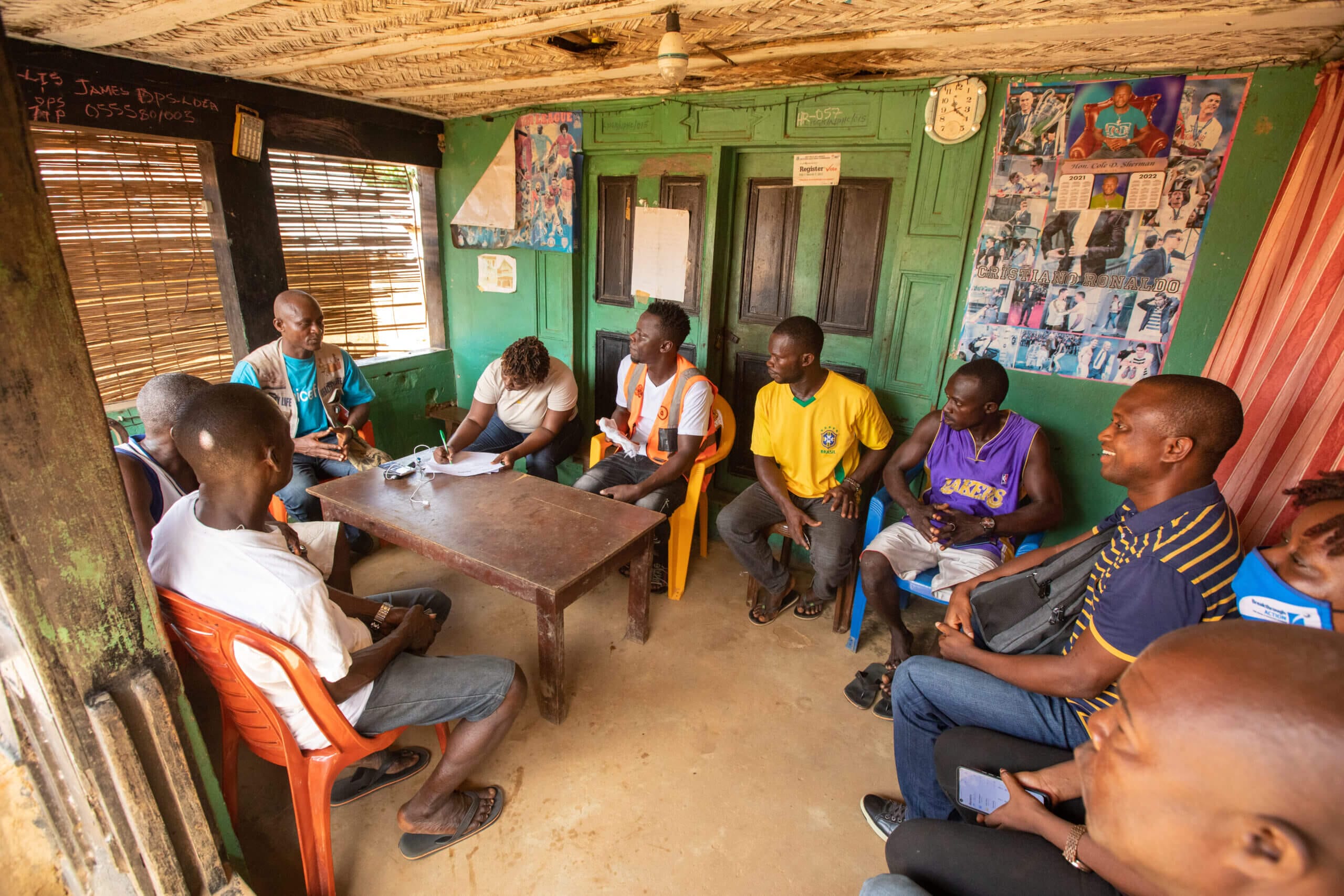 Results
We found that while most pregnant women in Liberia intend to give birth in a health facility, the extensive planning and saving required makes it harder for lower-income and rural women to achieve. Facility-based delivery requires substantial preparation, from determining when and how to leave for the health facility to saving for the cost of transportation and drugs and medical supplies required while there. Delays in care-seeking and planning during pregnancy can reduce a woman's chances of making it to the facility in time to deliver.
Through a behavioral design process, Breakthrough ACTION Liberia developed a set of innovative solutions addressing these barriers and leveraging the important role of trained traditional midwives (TTMs) to help women prepare for delivery during pregnancy. The new tools help TTMs and ANC providers to support pregnant women to consider the more complex and expensive elements of facility delivery, to plan for early in a woman's pregnancy, and to save the funds required to execute the plan. The FBD solution set includes five components designed to work together to support women:
Mobilizing Community Transportation

: A facilitated community meeting to identify local transportation challenges for pregnant women and brainstorm solutions.

Mother's First Facility Commitment

: Activities to build provider empathy for the challenges women face in reaching the facility to deliver and create opportunities for joint brainstorming as to what facilities can do to improve the situation in their catchment communities.

Delivery Logistics Planner:

A card with accompanying visuals, job aids, and stories for pregnant women to establish a plan for day-of delivery logistics and identify related costs.

Big Belly Savings Tracker

: A tracking system—using a bowl and beads—for women to track their progress in saving for facility-based delivery expenses.

Daughter's Future Fund

: Prompts for families to begin saving for pregnancy earlier, before a young woman is pregnant, as well as resources to support young women when pregnant.
The solution set was well received during the initial pilot in Grand Bassa, where stakeholders appreciated that the tools were user-friendly and intended to be flexible for the context. Women and TTMs report that the tools are helping them to plan and save for delivery and to arrive at the facility more prepared. Americares has plans to scale the solution set to four more areas in the county.
Takeaway
Behavioral design offers a promising approach for developing innovative solutions to the barriers that limit uptake of FBD in Liberia. Understanding how the context influences women's decision-making and ability to deliver in facilities ensures that solutions target the right drivers, and a collaborative design process ensures that solutions are responsive to that context. These behaviorally informed solutions have helped TTMs and providers to support women to make important decisions for delivery earlier in their pregnancy, and helped motivate women to prepare for their delivery and set saving goals.
Interested in our work applying behavioral science to global health? Email gh@ideas42.org, follow us on LinkedIn, or tweet at @ideas42 to join the conversation.
Partners