An estimated 2.5 billion people around the world don't have access to a simple bank account. And among those who do have them, many bank accounts are not being actively used to build savings.
Yet money, and how we interact with it, is changing rapidly. Digital financial services have boomed in recent years. With mobile money apps, e-wallets, and other tools flooding the market, customers can borrow, deposit, and pay more conveniently (and securely) than ever before. This global spread of digital money has greatly increased access to financial products—and by extension, the formal economy—for many people who were previously excluded. With the help of low-cost mobile technology, financial service providers like banks, microfinance institutions, and mobile network operators can reach more underserved and low-income populations. Access to these services can greatly improve the financial health of people reliant on costly or insecure alternative services. But challenges persist–not everyone has started using products available to them, or they have signed up but their accounts remain dormant. Increasing access and use of these digital financial services can improve financial health of people around the world. . To support this goal , ideas42 launched an A/B testing initiative in Sub-Saharan Africa and South Asia in 2016 that tackles difficult behavioral challenges around the adoption and use of digital financial services. A/B testing is a quick and inexpensive way to test different versions of a product or service to see how small changes can have an outsized impact on behavior. In essence, we choose different aspects of a digital financial product—like layout, content, marketing materials, and incentive schemes—for quick and rigorous testing. By comparing results, we find out what works and what doesn't work for the the users of these services.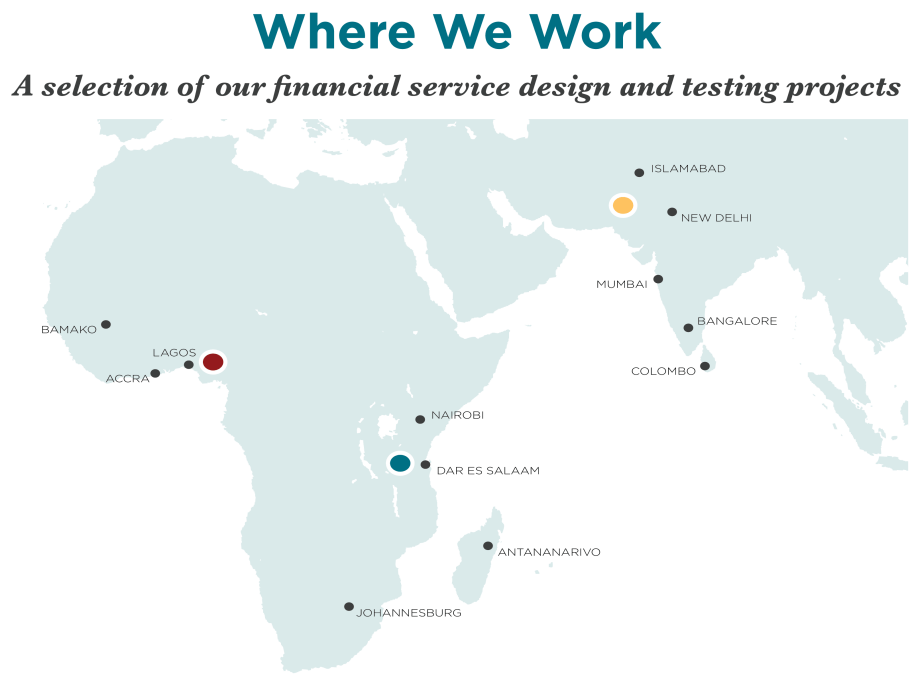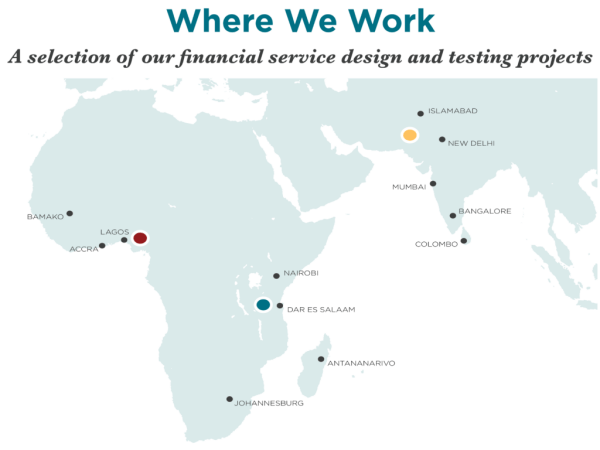 Since 2016 we've tested over 45 different product experience features across 14 partners in 10 countries to improve customer engagement with digital financial service offerings. Using A/B testing, we have been able to:
Increase customer engagement with a helpful product by 35% through a customer acquisition campaign with a major bank in Nigeria

Motivate 60% more referrals by current customers of a mobile network operator in Pakistan to help their friends and family save

Expand customer use of mobile transactions, which save time and reach people who may otherwise not use financial services, by 28% with a large bank in Tanzania

Nudge agents to initiate 53% more savings transactions among new customers with a mobile network operator in Sri Lanka

And more…
We will continue to work with financial service providers in Sub-Saharan Africa and South Asia in the adoption and use of A/B testing methodologies through 2021. Applying behavioral design and testing methods to digital financial services will enable us to improve customer outcomes and bring new customers into the financial inclusion fold.
Interested in working with us or learning more about our A/B testing work? Reach out to us at abtesting@ideas42.org or tweet at @ideas42 to join the conversation.